Our staff are skilled practitioners, each with a passion for the Foundation.
Our teachers and coaches love their subject or sport and have a burning desire to enthuse the pupils they teach.
Creating inspiring lessons which expose pupils to a range of media and learning styles, they aim to help young people of all abilities to develop learning habits that will not only lead them to exam success but stand them in good stead for the rest of their lives.
As well to their own subject specialisms, our staff bring a diverse range of talents and contacts to the Foundation which helps enrich the life of the school - from arranging special trips, sporting events or learning challenges to staging concerts, exhibitions and school plays.
Our support staff strive to provide the best experience for our pupils and staff. They are an essential part of our schools' operations and cover roles across estates, administration, IT, finance, marketing, department technicians, and learning support, to name a few.
We have a commitment to staff development and our staff enjoy a CPD programme designed to allow them to develop within the classroom and outside of it.
All our staff are members of the DCSF family.
"Having worked at three other schools in my 11-year career, I've found my ideal role as Head of Science. Durham School fosters a challenging and rewarding workplace, one which I thrive on.
The school feels like a home from home, with the students being part of the house system.
"The staff are lovely and always willing to lend a hand when required. The students are incredible in their approach to learning, confidence and friendliness."
Mrs Traci Moore, Head of Science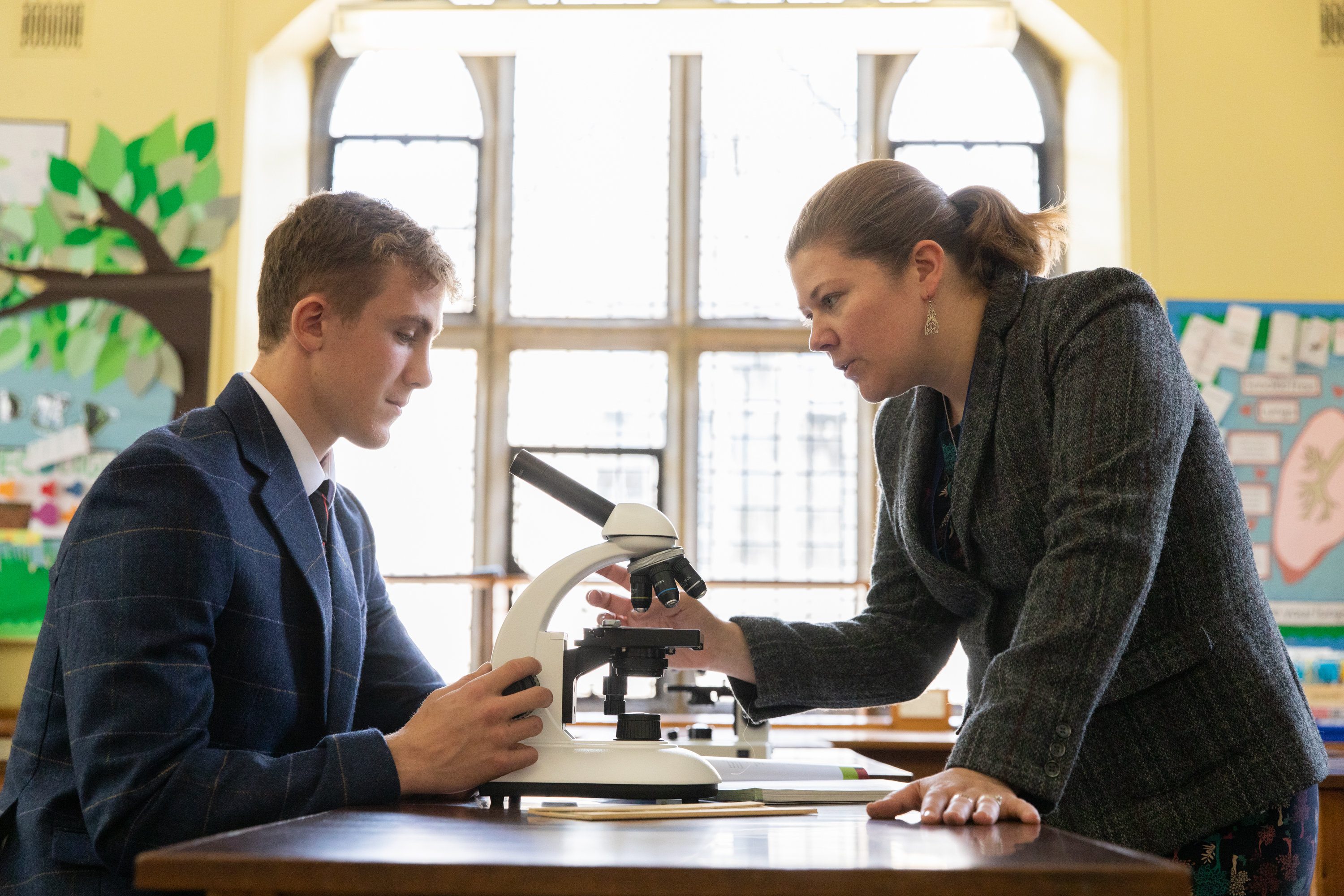 We greatly value the help given by volunteers, students, and work placements. If you're interested in volunteering at Durham Cathedral Schools Foundation or have any other queries regarding recruitment, then please contact [email protected]
Current Vacancies
DCSF Non-Teaching Application Form
Durham Cathedral Schools Foundation is strongly committed to safeguarding and promoting the welfare of all children and young people and expect all staff to share this commitment. This post is exempt from the Rehabilitation of Offenders Act 1974. If you are invited for interview, you will be required to disclose all unspent convictions and those that would not be filtered, prior to the date of the interview. You may be asked for further information about your criminal history during the recruitment process. If your application is successful, this self-disclosure information will be checked against information from the Disclosure and Barring Service before your appointment is confirmed. This role will include Regulated Activities and an enhanced Disclosure and Barring Service (DBS) disclosure is required for this post.
All volunteers must be DBS checked and additional safeguarding checks will be carried out. We recommend that volunteers join the DBS update service (which is a free service for volunteers).